You don't have to keep an eye on that, because downloading new firmware is a completely automated process. You do not need to take any action for this and you do not have to go to the SWARM. Your SWARM will automatically download the new firmware via the internet as soon as it is available.
When the new firmware has been downloaded, the SWARM must be restarted to install the new firmware. It is not necessary to do this immediately, because we do not want to disturb your monitoring process. Sometimes the restart goes by automatically, sometimes you will have to do the reboot:
Have you set your SWARM to measure a number of hours per 24 hours, for example between 7 am and 4 pm? Then the SWARM goes into sleep mode after 4 pm. In sleep mode, the SWARM will restart to install the software. You do not have to take any action to restart the SWARM.
Have you set your SWARM to measure 24 hours a day? Then you can restart the SWARM at a time that suits you, so that the new firmware is installed.
Restart your SWARM
Please note the SWARM doesn't measure during the restarting. A reboot of your SWARM will only take two minutes, so you can quickly resume your work and never have to wait long until you SWARM is ready.
If you measure 24 hours a day, you must manually restart your SWARM after a firmware update. This is very simple and can be done from the comfort of your office. You do not need to go to the SWARM.
Visit Honeycomb and log in with your username and password.
Click on 'Measuring point' in the top menu and then on 'Overview'.
Find the SWARM you want to restart. There you click on the gear on the right side of the screen. A menu appears.
Click on 'Restart' in the menu.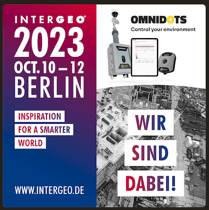 SWARM new firmware